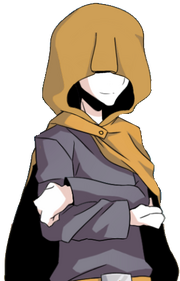 Balthasar Brundrick is a senior in Iris Academy from Toad Hall. He's first introduced in game by Virginia telling the PC and Ellen about who she got for the Initiation. She goes on to describe how fond he is of plants, saying that she thinks he has fungus growing on him. Depending on your choices earlier on in game you can even help Donald with one of his pranks by telling him to rewrite the card on his "gift" as coming from Balthasar, saying that it would make a good "fertiliser".
Ad blocker interference detected!
Wikia is a free-to-use site that makes money from advertising. We have a modified experience for viewers using ad blockers

Wikia is not accessible if you've made further modifications. Remove the custom ad blocker rule(s) and the page will load as expected.